The Rights of Victims Harmed by GM Defects
General Motors has been the subject of nationwide controversy after it was discovered that serious auto defects in certain vehicle models have been linked to a number of auto accidents, injuries, and as many as 13 deaths. The controversy involves afaultyignition switch, which can cause power to be shut off from a vehicle's engine, steering, brakes, and air bags. These power failures can occur through no fault of drivers, and can place them and others at serious risks of being involved in collisions on roads or highways.
Have you or a loved one been harmed by GM's ignition switch defect? Cannon & Dunphy S.C. is currently reviewing cases of drivers, passengers, and other motorists who suffered injuries or died as a result of defective GM vehicles.
To learn more about your rights and whether you have a claim, click here for a Free case evaluation.
Evidence of GM's Negligence
Defective auto parts are not uncommon, and they cause numerous preventable accidents and injuries each year. Part of the reason why GM has received such negative and widespread attention over the defective ignition switch is because it was revealed thatthe company knew about the defects, yet did nothing to correct the problem. It was not until recently that GM began recalling millions of vehicles.
Affected vehicle models include:
Chevrolet Cobalt – 2005 to 2010
Chevrolet HHR – 2006 to 2011
Pontiac G5 – 2007-2010
Pontiac Solstice – 2006-2010
Saturn Ion – 2003-2007
Saturn Sky 2007-2010
According to the Department of Transportation, there is evidence that GM engineers knew about the ignition switch defect as early as 2004. Despite knowing about the faulty ignition switch and the dangers it posed, GM did nothing to fix it. In fact, General motors willfully covered up information about the defect and withheld evidence about its involvement in cases where victims had been injured or killed.
The following images depict vehicles after accidents caused by the defective ignition switch: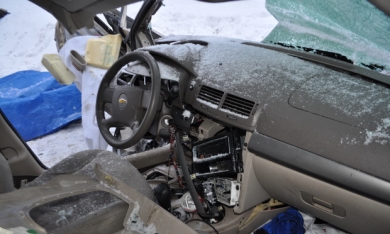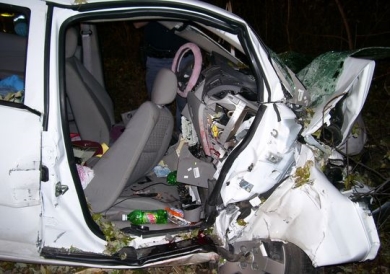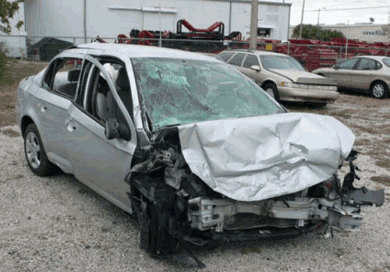 Compensation for Victims
Because of the strong backlash and efforts from federal agencies, General Motors has been fined for its 10-year delay in recalling vehicles affected by the ignition switch defect. The automaker is also opening a window – from August to December, 2014 – for victims to file claims to recover compensation for the damages and losses they suffered.
At Cannon & Dunphy S.C., our Wisconsin personal injury lawyers are currently handling multiple claims involving clients who have been harmed by GM's ignition switch defect and negligence. If you or someone you love has been involved in a car accident involving a defective GM vehicle, our firm encourages you to contact our legal team for a free case review.
Contact our firm or fill out a free case evaluation form today. Because there are time limits in place, we urge you to contact us immediately.