Why a Milwaukee Lawyer is Important In Wrongful Death Cases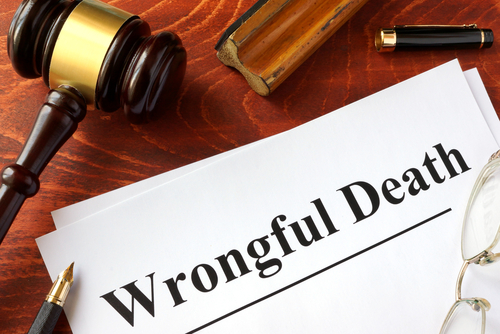 Wrongful death cases are amongst the most difficult legal actions. Because they result from a terrible tragedy that ended a life prematurely, the emotional and psychological toll on the parties is immense. Because no monetary settlement can replace a lost loved one, courts can never provide families with the result they truly want.
The damages in wrongful death cases are often some of the highest in personal injury law. Damages include the decedent's entire projected future lifetime earnings as well as the extreme emotional distress and pain and suffering of the survivors. Damages also include any pain and suffering experienced by the victim, as well as any medical costs incurred.
Because these damages can add up to millions of dollars, insurance companies often opt for a strategy of protracted litigation rather than settlement. For this reason, an experienced, tough personal injury litigator is often needed to help families seek the compensation they deserve.
Wrongful death claims arise from many types of accidents, including auto, truck, construction, medical malpractice, nursing-home neglect, and many others. Often, one or more parties were negligent in the fatal accident. The lawyer's job is to prove the legal elements of wrongful death.
Proving a Wrongful Death Claim
To win a wrongful death claim, plaintiffs must demonstrate that 1) the decedent was owed a duty of care; 2) this duty was breached; 3) the breach caused or contributed to the decedent's death; 4) the resulting death caused the plaintiff(s) financial damage.
A Milwaukee personal injury attorney works to uncover evidence to establish these elements through the discovery process. During the discovery process, your attorney will interview potential witnesses, subpoena evidentiary documents, and review any relevant medical records.
Once the discovery process is completed, the attorney will handle interrogatories and depositions. Interrogatories are written questions presented to witnesses and parties to the lawsuit. Depositions are in-person interviews of witnesses and parties.
Interrogatories and depositions are extremely important to the case. Insurance company lawyers will use them to try and establish a defense. They may use information found in depositions to ask the court for a dismissal of the case on summary judgment.
A skillful Brookfield wrongful death lawyer is needed to guard against these tactics and prevent the insurance company from getting the case dismissed.
When a case has been established, insurance companies are usually willing to settle. They realize that their chances of winning in court are slim and the litigation process will only increase the amount they must ultimately pay. Skillful personal injury lawyers negotiate settlements that are in their client's best interests.
Often, the lawyers can force the insurance company to offer full compensation without needing to go to trial. This saves the victim's family from the traumatic experience of an emotionally charged trial.
Though no amount of money can replace a loved one, working with a personal injury firm with a history of winning wrongful death claims makes obtaining compensation through the legal process far easier to cope with.
If you have any questions about a wrongful death claim,contact our helpful and understanding attorneys at Cannon & Dunphy.