What to Look for in a Nursing Home for Your Loved One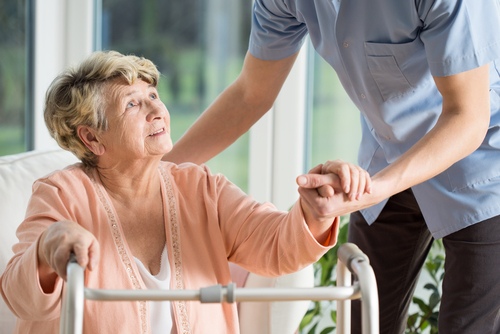 It happens to everybody, but we don't want to accept the fact that our loved ones are getting older and they may not be able to do some of the things they once did. Unfortunately, this is a part of life and some individuals make the decision to look to nursing homes to help care for the ones we love. Before you choose just any nursing home, though, you should make sure you know what to look for to ensure your choice is not only recommended, but also safe for your loved one.
Here are some things you will want to consider when picking a nursing home for your loved one:
Any Complaints
You want to know that the nursing home is friendly and will treat your loved one well. In many cases, you can do research to determine if the facility has any complaints against them regarding past residents. These complaints can give you a look at some of the negatives of the nursing home including potential instances of abuse or neglect.
Cleanliness
As we get older, we become more susceptible to bacteria, illnesses, and other medical conditions. If a nursing home is not properly cleaned on a regular basis, there is a possibility that the residents can become sick or develop some kind of condition. Make sure you check that the facilities, rooms, bathrooms, and everything else are clean.
Turn Schedule
In many situations, an elderly loved one may have difficulty turning on their own when they are on bed rest. If this is the case, make sure the nursing home has a set turn schedule so your loved one receives enough attention. If your loved one is not turned often, they can develop bed sores, or pressure ulcers, which could cause significant damage to the skin, tissue, bone, and more.
History of Abuse
For many nursing homes, any instance of abuse is often reported and in many cases, there are records of these situations. Some nursing homes may change ownership and staff completely while others may just let go of one person who was associated with the abuse. It's important to fully research the nursing home to ensure it is safe for your loved one.
Nursing home abuse can come in many forms, including physical, mental, and financial. If you believe your loved one is being abused or neglected at their nursing home, you should take action quickly to speak with a lawyer about your legal options. Our Wisconsin nursing home abuse attorneys at Cannon & Dunphy S.C. are here to help.
We are ready to stand by your side.Call us today to discuss your potential lawsuit.