What to Do if You Were Hurt on New Year's Eve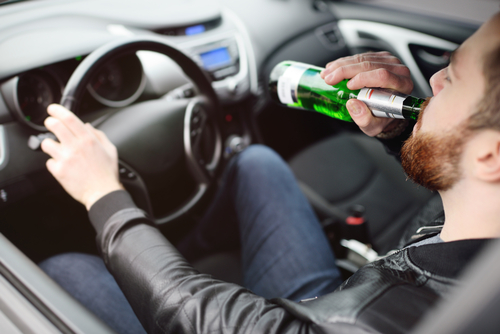 New Year's Eve is a night for celebration, fun with family and friends, and indulgence as we enter a fresh, new year. At the same time, it's also a night ripe for drunk driving, slips and falls, and other injuries. A night of parties and pleasure can turn to disaster in the blink of an eye.
It's Not Your Fault
Some of the most common New Year's Eve injuries are from:
Drunk driving: NYE is one of the biggest nights for drinking of the year, and therefore, also one of the biggest nights for drunk driving accidents.
Pedestrian accidents: Related to drunk driving, walking the streets on NYE can be very dangerous.
Fireworks injuries: Next to the Fourth of July, NYE is the biggest fireworks night, and many people love to set them off at home parties. Unfortunately, between defective fireworks and lack of safety precautions, this leads to thousands of injuries.
Gunfire injuries: Instead of fireworks, some people like to shoot guns instead. Shot into the air, bullets still need to come back to earth. Shot horizontally, they can travel much farther than you might expect, and there are plenty of things hidden in the darkness of midnight.
What to Do if You've Been Injured
Whether your injury was one caused by the actions listed above or another one, there are a few things you should do as soon as possible.
Seek immediate medical attention: A visit to the ER or a walk-in clinic should be your priority. Getting your injury looked at and documented, as well as getting treatment started right away, ensures that your injuries don't worsen, and also provides a paper trail, if you should decide to file a lawsuit.
Call the police: If an illegal or unsafe activity, such as drunk driving, fireworks, or guns, were involved in your injury, it's important to get the police involved.
Take photos: Get photos of your injuries, as well as what caused them, the scene where the injury occurred, and anything else you can think of that might be relevant to your injuries.
Talk to any witnesses: If anyone saw what happened when you were injured, talk to them soon. You want to get the details while they're still fresh in the witness' mind. Ask lots of questions, get everything in writing, and get names, addresses and phone numbers to follow up later, if needed.
Contact a lawyer: A lawyer can help ensure that your rights are preserved and that your lawsuit, if you file one, is as effective as possible. You may have medical bills, lost wages, and pain and suffering. A lawyer can help you determine how much money you might be entitled to and help you seek that compensation.
If you've been injured on New Year's Eve, contact Cannon & Dunphy for a free consultation today. We can help you determine your next steps.