What Is Premises Liability?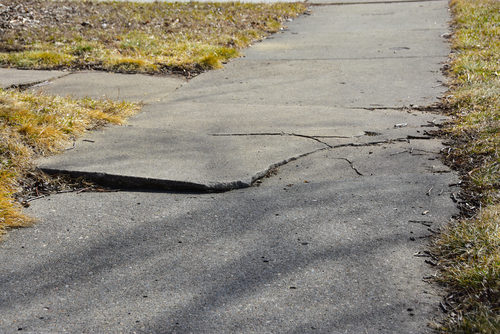 All landowners have a reasonable duty of care to anyone who is injured on their property. This is a general assignment of legal responsibility in the event of a mishap. But, landowners and business operators are not necessarily always held liable for damages when some injuries occur due to the legal doctrine of reasonable assumption of risk.
In addition, hazards on private property that are open and obvious also do not always carry a requirement of posting or warning of a potential danger. Responsibilities also differ for private property owners and business operators based on the fact that retail businesses open their doors to the public in the course of conducting business.
Regardless of the facts involved in an injury case, it is always vital to have a Milwaukee personal injury lawyer from Cannon & Dunphy representing you who understands potential outcomes and defenses.
Business Operator Liability
All business operators are required to keep their place of business in a reasonably safe condition for customers or clients. While most service-related businesses can meet this requirement with little attention, maintaining a building and associated property is a constant process for retail business operators.
Most businesses usually have a designated safety plan for employees to follow in an attempt to address premises liability issues. Businesses are required to keep walkways free of clutter and products stored overhead in a safe manner as well, while wet walking surfaces should be marked appropriately for all customers to see.
Taking documented action to prevent injuries can help in some cases such as a common slip-and-fall accident, but it is not always an effective defense. Business operators are also normally responsible for injuries that occur in their parking lots and sidewalks, which can be especially important in winter.
Commercial Property Owner Liability
Many businesses are operated by individuals who do not own the property. The property owner, however, can still be liable, if a structure on the property causes an injury. Property should be kept in a good state of repair and free of any dangerous areas or building overhangs.
Both a business operator and a commercial property owner could be held liable in certain situations when there is ample evidence to prove failure to provide a reasonable duty of care by both parties.
Private Property Owners
Private property owners are held to a different standard concerning premises liability, commonly having a wider range of defenses in an injury claim.
Trespassers typically cannot sue for damages in most cases, even though an injured trespasser could be successful with certain evidence, such as being injured by a trap that has been purposely set on the property.
Dog bites are another example of when a private property owner may or may not be liable for injuries suffered from a seemingly amiable dog. A bite from a dog that has previously bitten another person can result in double damages.
While claiming reasonable assumption of risk or comparative negligence as a defense is still possible, private property owners are still generally held responsible in most premises liability injury cases.
Anyone in Wisconsin who has been injured due to the negligence of a property owner or operator should contact the legal professionals at Cannon & Dunphy for a full free evaluation of your injury claim potential. Who you choose for legal counsel matters.