The Facets of a Wrongful Death Case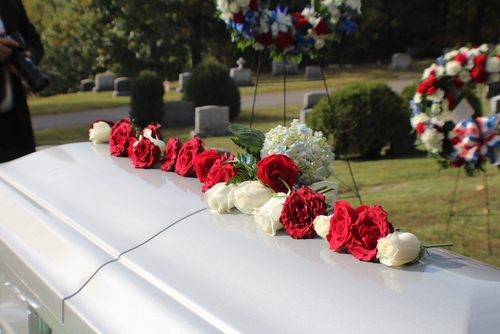 In Wisconsin, a wrongful death case is a civil case brought on behalf of an individual who died due to the wrongful or negligent actions of the defendant. In this way, the victim's family can obtain the compensation that will allow them to move on from the tragedy they have endured. However, there are many factors that can impact how best to proceed with a wrongful death claim.
What Qualifies for a Wrongful Death Case?
In Wisconsin, a wrongful death is defined as a death that occurred due to a "wrongful act, neglect or default," and that would, have the victim survived, been an action that could have resulted in a personal injury lawsuit by the victim.
For example, a drunk driver would be guilty of causing a wrongful death if he or she struck and killed the victim. Equally, a business that neglected to maintain a safe work environment would be guilty of causing a wrongful death, even if there was no individual who directly caused the accident that resulted in the victim's death.
What is the Statute of Limitations For a Wrongful Death Case?
A very important factor to consider is the statute of limitations. In Wisconsin, there is a three-year statute of limitations for all wrongful death cases. This time limit runs from the time of death, or from when the injury that caused the death was discovered. For example, if a man dies from a fall off an unsafe ladder, the statute of limitations will start to run at the moment of his death.
However, if the injury went undetected, then the statute of limitations might not start to run until that injury would be reasonably discovered. This issue can be complex, especially if the victim suffered symptoms of the injury before his or her death. For this reason, anyone suffering severe injuries should immediately contact a qualified attorney.
What Types of Compensation Can Be Obtained?
Wrongful death claims can include the following types of compensation:
Funeral expenses for the victim.
The loss of wages and income that the victim might have earned had he or she not died.
Any medical expenses incurred as a result of the victim's injury.
Compensation for lost companionship on the part of the family.
Survivorship claims by the estate, which can include compensation for the victim's pain and suffering before his or her death.
Who Can Pursue a Wrongful Death Claim?
A wrongful death claim can be pursued by the authorized representatives of the deceased individual's estate or a surviving child, spouse, domestic partner, or the guardian of the victim's minor child. In addition, if the deceased individual had a guardian, whether due to age or incapacity, that guardian may also file a wrongful death claim.
As can be seen, a wrongful death case can be quite complex. For that reason, anyone who is considering pursuing such a claim should obtain the services of a qualified attorney from the law firm of Cannon & Dunphy, in order to get their case the attention it deserves.
Call us to discuss your case with our team.