The Dangers of a Truck Accident in Wisconsin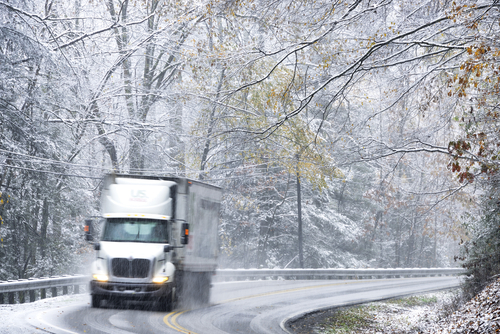 As the winter gets into full force in Wisconsin, it means time for rain, snow, and dangerous road conditions. This also means that there will be plenty of trucks on the road, along with the added dangers that may make it more difficult to drive. Commercial trucks are large in size, so when there are crashes, they can be very dangerous, causing long-term damages to anybody else involved. Here are some of the potential dangers that may cause a truck accident in Wisconsin.
Overloaded Trucks
Commercial trucks are regulated by the Federal Motor Carrier Safety Administration and one of the rules set forth limits the weight a truck can total. If the trailer is overloaded and surpasses the weight limit, it can create a potential danger. The truck can turn over if a turn is too sharp, jackknife due to the weight, have trouble going up or down steep hills, or wear down the trucks motor. These can all result in serious collisions.
Negligent Driver
In some cases, truck crashes can be caused by a driver who is negligent or reckless on the road. This includes the possibility of drinking and driving, operating the vehicle while fatigued, or using his or her cell phone while driving. The FMCSA also regulates hours of operation a truck driver can work to avoid the possibility of fatigued driving. Unfortunately, there are times when the owner of the trucking company pushes to have the driver violate the FMCSA regulations to get a shipment made on time.
Failure to Maintain
The trucking company must ensure that the trucks they operate with are in working condition and free of any issues. This includes checking tires, breaks, the engine, the hitch, and more. Any issues can result in the truck either breaking down, losing control, or separating from the trailer.
There are other potential causes of truck accidents, including defective car parts made by the manufacturer. If you or someone you love is harmed by a truck collision, you need to be sure your rights are protected by skilled and tenacious legal advocates. This is what you will find with our team at Cannon & Dunphy S.C.
Call us today to discuss your potential case in afree consultation.