Signs that a Nursing Home May Be Neglecting Your Loved One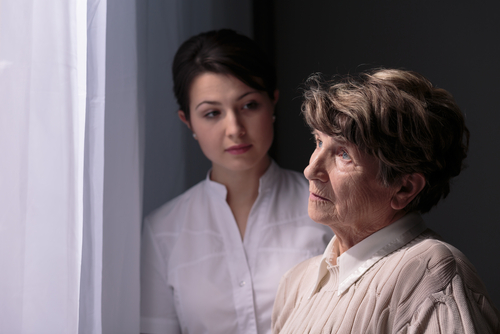 As our loved ones age, they require certain assistance in order to get some of the daily tasks done. In some cases, they may have specific medical needs which may call for long-term care and attention. Whenever your loved one gets to this point, you may consider having them go to a nursing home where they are expected to be cared for and helped with all of their needs. Unfortunately, there are some times when elderly individuals are neglected in these nursing homes. Here are some signs for you to look for.
Fear of Certain Staff Members
If a loved one is being neglected or treated differently by a specific member of the staff, they may show fear towards them. They may stop discussing certain things when the staff member is nearby, avoid eye contact with them, or act strangely after events occur. If you recognize these signs, you should discuss with the managerial staff at the nursing home.
Losing Significant Weight
One potential sign of neglect is malnourishment. This means that the elderly resident is not being properly taken care of or fed, which may cause them to lose a significant amount of weight at a fast rate. If you notice your loved one getting skinnier or dealing with some health issues, you may want to report the issue.
Emotional Change or Distress
Your loved one should be comfortable in the nursing home, but if they are being neglected, they may have some kind of emotional trauma. You may recognize them changing emotionally, sometimes displaying sadness more often, or they may be worried about certain things. Ask them if they are okay and if anything is wrong. You can bring these concerns up with the staff or report the issues.
Our Wisconsin nursing home abuse lawyers at Cannon & Dunphy S.C. have the experience to help our clients prove nursing home abuse neglect. It is our goal to hold negligent nursing homes and their staffs accountable for their actions. You should have peace of mind knowing that experienced legal advocacy is on your side and working on securing the compensation you need.
Schedule your free consultation bycalling us today.