Preparing for Driving in the Cold Winter Months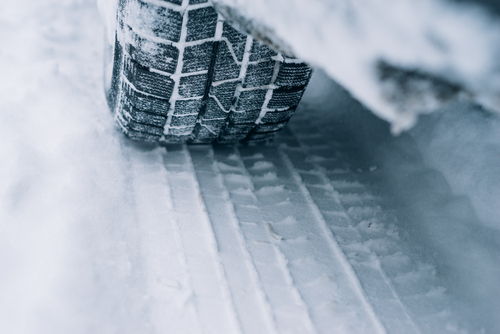 Winter is right around the corner, bringing with it the year's most dangerous driving conditions. Are you ready for icy roads, blowing snow, and frigid temperatures? It's time to prepare for winter's treacherous roads — and drivers.
Prepare Your Car
Check your battery, oil, radiator, hoses and belts, brakes, lights, exhaust, wipers, heater, and ignition.
Be sure tires have adequate tread – worn out tires are particularly dangerous on ice.
Tires lose pressure faster in cold weather. Know the correct tire pressure for your car and check often. Under-inflated tires make steering more difficult.
Always keep your gas tank at least half full.
Replace windshield wiper blades when needed.
Keep windshield wiper fluid reservoir full so you can always clean snow and mud off windshield.
Emergency Supplies
Emergency supplies could save your life and the lives of your passengers. Assemble a winter survival kit.
Car charger for phone
Shovel and windshield scraper
Flashlight and batteries
Brightly colored cloth to hang from antenna or window and whistle to attract attention
Water and snacks such as energy bars and raisins
Blanket or sleeping bag, gloves, hat and socks
Pocket knife
First aid kit and medications
Booster cables
Cat litter, salt or sand for extra traction
What to Do if You're Stuck
After calling for help, stay with your car to provide shelter and make it easier for rescuers to find you. It's easy to get lost when walking during a snowstorm.
Keep the dome light on if possible. It uses little electricity.
Run car occasionally for heat (one reason you always want plenty of gas in the tank).
Make sure exhaust isn't plugged with snow or ice.
Winter Driving Tips
Even if you're an experienced winter driver, many others are not. Drivers tend to be overconfident of their winter driving skills. Excessive speed, ice, and multiple car collisions create conditions no driver can control.
Slow down. Reduce the road's normal speed by one-third to one-half. The maximum speed for ice or snow is 45 mph, but conditions frequently make a slower speed necessary.
Always wear a seat belt.
Double the normal distance between your car and other vehicles.
Brake slowly and firmly — don't slam on the brakes.
Don't try to power up hills and drive very slowly down hills. Avoid hills when possible.
Don't drive in bad weather unless you have to.
If you've been injured by a careless driver, call Cannon & Dunphy. Our experienced Wisconsin personal injury attorneys have been helping accident victims for more than 30 years and have been included in the list ofSuper Lawyers® since 2005. You deserve fair compensation and we're here to help.
Call us today to discuss your potential case.