Non-Physical Damage Resulting from Accidents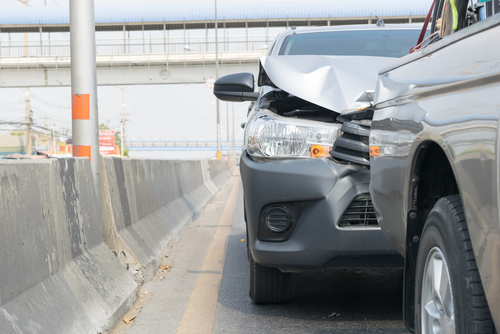 If you have recently been in a car accident, you may wonder if you can file a claim for damages against the at-fault driver. It is a common misconception that if you were not injured in a car accident, you will not be able to file a claim for compensation. If you have suffered emotional or mental trauma as a result of the accident, you may be able to seek compensation for your damages. Other non-physical damages include economic damages and pain and suffering.
Psychological Damages
Many people suffer from fear of driving after a car accident that can affect their ability to work and carry out their daily living activities such as shopping, socializing and traveling. This can have a serious impact on quality of life for some people. Some individuals may develop a psychological condition after a car accident such as post-traumatic stress disorder (PTSD) or panic disorder. It is also common for some people to experience nightmares related to the accident that disturb their ability to get adequate rest. Emotional trauma caused by a car accident is compensable just as physical injuries are.
A person who has experienced emotional trauma after a car accident may benefit from seeking help from a licensed therapist. A therapist can help identify a diagnosis, provide treatment and provide medical and billing records to demonstrate how you have been emotionally harmed. Seeking help for any problems you are experiencing as a result of an accident is important to document the issues when filing a claim. A therapist can be called to testify about the symptoms you have experienced to help support your claim for emotional damages.
Economic Damages
Many people also suffer from economic damages after a car accident. If a car accident has affected a person's ability to work or if they have had to take time off to recover from injuries or receive treatment, they may be able to claim lost wages. If they are no longer able to perform the type of work they once did because of the accident, they may be able to recover estimated future lost earnings. An economic expert may be able to calculate the amount of future lost earnings based on the plaintiff's education and experience and the extent of his or her injuries.
Pain and Suffering
Another type of non-physical damage is known as pain and suffering. The number of damages as a result of pain and suffering are more difficult to calculate than easily quantifiable losses like medical bills and lost wages because pain and suffering is based on the plaintiff's experience of physical or emotional pain. It is important to report any pain symptoms you have to your medical providers and describe their severity.
If you are considering filing a claim for compensation after a car accident, the experienced attorneys at Cannon & Dunphy may be able to help. Our Milwaukee car accident attorneys can help you avoid the stress of dealing with insurance adjusters after an accident so you can focus on your recovery.