Little Known Crash Stats in Wisconsin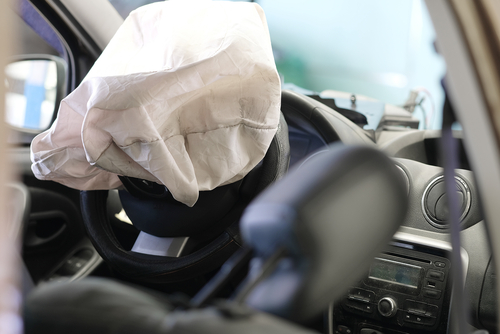 No one who's ever been involved in a car accident expected to be in that accident. That sentence sounds so obvious, so completely simplistic that it almost sounds stupid. Think about it for a second, though. Every single person who's ever been involved in a car accident, whether a fender bender up to a fatality, had no idea when they shut their door and turned the key, that they would be the next statistic on a Wisconsin road.
Because those who have previously experienced an accident have proven it can happen, it can happen to you, too. Hopefully it doesn't, but it certainly can. Consider these rarely-thought-about statistics from the Wisconsin Department of Motor Vehicles on crash statistics in the state.
Total Crashes
In 2016 alone, there were a reported 129,051 accidents on Wisconsin's roadways. That equates to over 10,000 a month, over 350 a day, or one accident approximately every 15 minutes. These crashes resulted in 43,669 injuries, and, unfortunately, 588 fatalities. While vehicle safety and crash prevention technology is improving all the time, as is safe driver education, no amount of preparation or advanced equipment can completely eliminate the risk of being involved in a crash.
The Numbers Behind the Numbers
The Wisconsin DMV breaks these numbers out for us in more detail, as well. One alarming statistic is the number of alcohol-related crashes and fatalities. At 5,133, the number of crashes was second-highest in the last five years. This led to 2,933 injuries and 143 fatalities. These numbers include both injuries received by the individuals who were drinking and driving, as well as those who simply got caught up in these individuals' selfish and irresponsible decisions. Clearly, accidents like these can have devastating consequences that last a lifetime.
Another surprising statistic is 7,461. This is the number of large truck crashes in Wisconsin in a single year. This led to 2,342 injuries, and 79 fatalities. In addition, 1,973 motorcyclists were injured, and 82 were killed in 2,250 motorcycle accidents, 849 bicyclists were injured and 11 killed in 918 accidents, and 1,181 pedestrians were injured, and 49 were killed in 1,252 pedestrian-related accidents. As a result, whether you're driving, riding a bicycle or motorcycle, or walking, there's always instances where the unexpected will occur, resulting in possible injury or even death.
The Hard Part
The worst part about all these statistics is all the lives that are forever changed as a result of the accidents which occurred. This includes not just physical, but psychological consequences as well. Even if there's no permanent physical scars, it could take years for you to be able to not feel uneasy while driving or riding in a car. Of course, there are very real physical consequences of accidents, as well.
In many cases, those involved become disabled for the rest of their lives, in one way or another, and they need specialized care day-in and day-out. However, it can often be difficult to face insurance companies alone. At Cannon & Dunphy, our Wisconsin personal injury lawyers listen to our clients, understand their needs, and fight for every penny that they deserve.
If you need someone to be on your side,contact the passionate professionals at Cannon & Dunphy, today.