Liability In Wisconsin Bus Accidents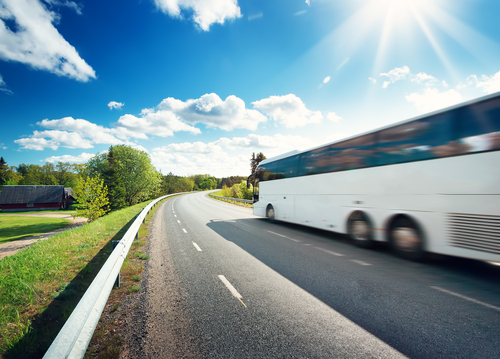 In a lawsuit for an injury sustained in a bus accident, the plaintiff must be able to successfully show fault, and a defendant has to be able to defend against the allegations when the plaintiff is trying to determine liability in that bus accident. Additionally, the defendant must show the plaintiff's injury was not caused by negligence on the part of the defendant.
There are a number of things to consider when approaching a bus accident case and having experienced advocacy on your side can help protect your best interests. As an injured party, it is important to do what is necessary to seek compensation for the damages sustained as a result of the crash. Our goal at Cannon & Dunphy is to help you achieve your goals.
Comparative Negligence
In Wisconsin, if the plaintiff is responsible for more than 50% of the collision, they are entitled to receive no damages. There would be no case and the plaintiff would not receive any type of compensation because they are considered to be at majority of the fault.
Assumption of Risk
In the assumption of risk defense, an attorney will move to demonstrate that the plaintiff acted voluntarily despite knowing risks associated with the behavior that led to the injury. Basically, it means the injured individual knew of risks associated with an act and decided to continue despite the jeopardy potentially involved. Unknown dangers do not apply. While most individuals know that boarding any type of moving vehicle does have its dangers, the defense would have to prove that the plaintiff knew that the bus was bound for an accident, and that is highly unlikely.
A Direct Link
In order to establish liability, there must be a direct link between the negligent behavior and the plaintiff's injury, otherwise known as causation. For instance, if an action occurred between the negligence and the injury and this behavior played a role in the damage or harm that may have changed what the outcome would be, this is called an intervening cause.
This may seem confusing and overwhelming, which is a good reason to retain an experienced injury attorney. For more information on how we can help you, please reach out to us. Determining liability in any accident takes time and experience, and injured individuals want answers to their questions sooner, rather than later. Working with an experienced Wisconsin bus accident attorney does not mean quicker results, but it does mean that the injured party may find the answers needed to move forward.
Call us today to discuss your potential case.