Focused on Securing the Results Our Clients Need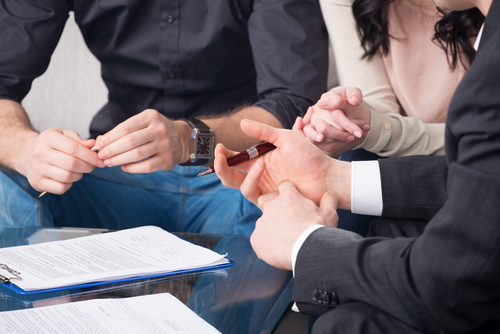 In life, there are few things worse than sustaining a serious injury that impacts a person's entire life. Even worse is when these injuries are the result of someone else's negligent actions. These are difficult and strenuous times and it's important for the injured victim to get the legal advocacy they need to hold the negligent party accountable. At Cannon & Dunphy S.C., our Wisconsin personal injury lawyers are focused on helping our clients get the results they need.
You Focus On Your Recovery
Our team works hard to handle all of the legal matters necessary after you have sustained a serious injury because we know how important it is for you to focus on your recovery. You don't have to deal with the stress of the difficult and contentious legal problems you may face. Our team stands by your side so you can think of your own health.
Seeking the Most Compensation Possible
One of the benefits of hiring a dedicated attorney to help you in a personal injury case is the experience to seek the most compensation possible. Some individuals may try to handle cases on their own, or by accepting a settlement. Unfortunately, this often results in them not receiving the right compensation for their injuries.
Client-Lawyer Relationship
It is one of our priorities to build a strong client-lawyer relationship. We believe in open communication so you can receive updates about your case, information about what to expect, and everything else to give you the peace of mind you need. This also allows us to keep your goals at the forefront of our minds, focusing on everything you want, including obtaining compensation and holding the negligent party accountable.
Backed by the extensive experience and knowledge it takes to get results, our team at Cannon & Dunphy S.C. is truly focused on you and your needs. With our firm on your side, you can have confidence that there are caring and knowledgeable attorneys and partners dedicated to you.
Call us today to schedule a free consultation and learn more about your potential case.