Driving Safely in the Wisconsin Winter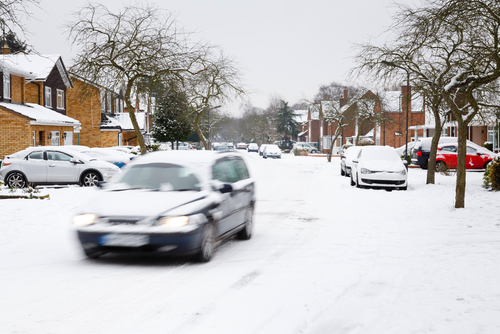 Winter in Wisconsin often means freezing temperatures, snow, and ice, all which make for dangerous traveling on the roads. Unfortunately, these elements are also common causes of serious crashes in which individuals sustain catastrophic injuries. It's important for drivers to remain careful and cautious when driving on the roads this winter in order to avoid a collision. Here are some tips you can utilize to help keep yourself and your family safe this winter.
Clear Your View Points
As your vehicle sits, it's bound to have snow or even ice buildup. Make sure you plan to go out to your vehicle early in order to remove the snow or ice from specific areas such as the roof, hood, lights, windows, and mirrors. These can obstruct your view while driving increasing the potential for a crash to occur.
Take Your Time
This is no time to try speeding down the road or even reach the speed limit. Under these conditions, you need to take your time and go slower, giving yourself a chance to react to any problems while driving, including other drivers' actions. Slow down, brake correctly when needed, and give other vehicles enough room for stopping.
Stay Away from Your Cruise Control
If you put your vehicle in cruise control, to deactivate, you may need to touch your brake a bit. This may be enough to cause your vehicle to lose control. Also, even if a road seems relatively clear during this time, there may be dangers spots on the road where you would want to slow down even further. Cruise control won't slow down unless you turn it off or hit the break.
At Cannon & Dunphy S.C., our Wisconsin auto accident attorneys dedicate our practice to representing individuals who have been harmed as a result of someone else's negligence. If you have been hurt because another driver failed to drive safely during the winter conditions, you need legal help to get you through the complex matters. This is where our team comes in to help.
Call us today to schedule yourfree consultation.