Catastrophic Injuries: What Are They?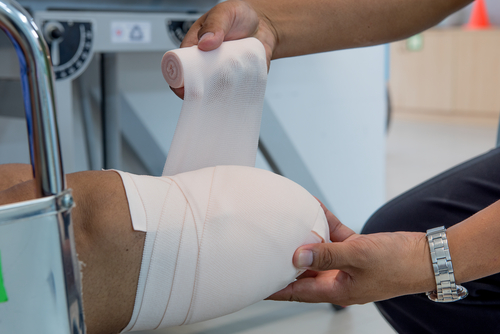 Being involved in an accident can be absolutely devastating. Whether you are in a vehicle accident on the road, fell from a height or suffered a work-related accident, it's a serious situation that can result in catastrophic injuries.
Such injuries usually remain throughout a person's life and require permanent medical care and even nursing care.
What is a Catastrophic Injury?
A catastrophic injury is a significant injury to areas of the body like the brain, spinal cord or skull. They can include fractures, severe nerve damage or serious trauma. There are a number of types of catastrophic injuries that a person can suffer after being in a serious accident.
What are Common Causes of Catastrophic Injuries?
There are a number of issues that can lead to a person sustaining a catastrophic injury. The following are some of the most common causes:
Car accidents
Truck accidents
Bicycle accidents
Construction accidents
Defective medical devices or drugs
Medical mistakes
Falls from a height
Workplace accidents
Sports and recreational activities
Types of Catastrophic Injuries
Generally, catastrophic injuries tend to be caused by the negligence, carelessness or recklessness of other people. In some cases, they can occur as a result of a deliberate act of violence against a person as well. Here are examples of types of catastrophic injuries:
Loss of Limb: A person can lose a limb in an accident. This type of catastrophic injury can result in huge emotional and physical challenges for the victim and their family.
Ruptured Kidney, Spleen, Liver or Bowel: These are catastrophic injuries that can come about after a devastating car accident. Such injuries can include internal bleeding, which can threaten the life of the victim.
Severe Burns: Severe burns are catastrophic injuries that can leave the victim in constant pain. They can also cause infections, disfigurement, limb loss and permanent disability depending on what part of the body has been affected.
Spinal Cord Injuries: These are among the most devastating of catastrophic injuries and can lead to partial or full paralysis, chronic pain, circulatory problems, respiratory issues, spasms and even loss of bladder and bowel control.
Traumatic Brain Injuries: Traumatic brain injuries are the type of catastrophic injuries that can lead to decrease or loss of cognitive function, speech and language problems and a limited range of motion in the limbs. They can also be especially emotionally devastating.
Additional Problems Stemming from Catastrophic Injuries
Sustaining catastrophic injuries means you will have to receive continuous medical care throughout a lengthy period of time, maybe even for the rest of your life. While you receive treatment for such devastating injuries, it's normal to miss a considerable amount of work time or be unable to work again.
In some cases, you may even require special nursing care to tend to your everyday needs. Costs you may incur can be high and may include the following:
Emergency medical expenses
Continuing medical care
Medication
Nursing care
Physical and occupational therapy
Medical equipment, such as a wheelchair or walker
Pain and suffering
Emotional distress
Counseling
Lost wages
If you are in the Milwaukee area and have been involved in an accident that left you with catastrophic injuries, you have a right to receive compensation for your ongoing medical care, additional expenses and damages. Get in touch with a personal injury attorney immediately to discuss your case.
At Cannon & Dunphy, our Brookfield personal injury lawyers work hard to seek the compensation our clients deserve. You can count on us to be by your side every step of the way.